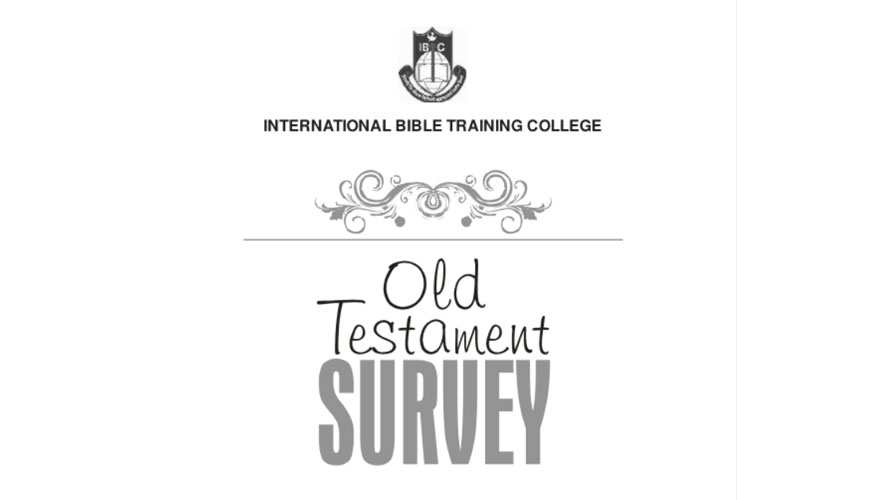 COURSE DESCRIPTION
The 66 books that make up the Bible are divided into the Old Testament (39) and the New Testament (27). The section of the Bible known as the Old Testament is the focus of our research. This is referred to as a "testament" or "covenant" because it was a firmly established proclamation of God's specific will for man and it was born of the great testator, "the Lamb slain from the foundation of the world," who was meant to die (Rev 13:8). The Old Testament serves as the New Testament's "shade."
LEARNING OUTCOMES
At the conclusion of the modules, students will be able to acquire:
Understand the major topics in Systematic Theology which have been developed through the operations of the church.
Have the ability to relate the Christian doctrines to current life situations to ensure victory unto the end.
-Apply the concepts of Theology in the discussions of religious topics
-Investigate the various concepts and topics to improve upon their application and relevance to everyday life.
Develop sound arguments in defense of the accepted norms and practices based on the scriptures
-Read, understand and critically engage in more advanced works of Theology including works of major Theologians.
INTRODUCTION
The 66 books that make up the Bible are divided into the Old Testament (39) and the New Testament (27). The section of the Bible known as the Old Testament is the focus of our research. This is referred to as a "testament" or "covenant" because it was a firmly established proclamation of God's specific will for man and it was born of the great testator, "the Lamb slain from the foundation of the world," who was meant to die (Rev 13:8). The Old Testament serves as the New Testament's "shade."
It is referred to as the Old Testament in reference to the New, which brings that higher hope that was represented and predicted in it rather than necessarily cancelling and superseding it. For example, the grace that the ancient covenant portrayed is made complete in the New Testament by Christ.
While Calvary is the focal point of the New Testament, Sinai is the focus of the Old Testament. The New Testament completes what the Old Testament begins. The New aids in interpreting the Ancient.
CERTIFICATION
At the end of this course, the student will be entitled to a certification issued from Anchor University, Lagos.
ACCESS THE COURSE
You must be a student before you can access this course. Contact Us
RECOMMENDED COURSE